 About Us
Over 40 years of northern carpentry and Nordic Furniture design
Northern Finnish Carpentry
KALUSTE PÄIVÄRINTA from northern Finland has been in the furniture industry since 1979. The versatile, modern furniture factory is a highly respected family business, delivering quality to both private homes and some of the nation's leading brands and public sector clients. OPDECO, the subsidiary operating in Kuusamo and the Helsinki Metropolitan Area, is known for its design expertise.
Build on 40 years of Experience
Our furniture solutions have been refined and polished for more than 40 years. We have made extremely durable furniture for numerous public spaces.
We leveraged this expertise to develop the innovative Lamiwood material for the most demanding space in a home, the bathroom.
Long-lasting, practical beauty
Design Philosophy
Our design is rooted in the Scandinavian aesthetic. For us, beauty means symmetry, lucidity and drawing inspiration from nature. We try to create harmonious spaces and we love modern furniture that makes a bold statement.
Practicality comes from design choices that help make your life easier. We provide more storage space, and our materials are exceptionally durable and low-maintenance.
Design choices and high-quality materials create durable design, but also timelessness – we want your bathroom to still look relevant in a decade, or even two.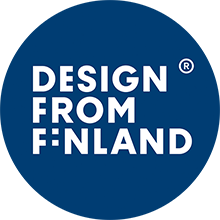 The Pisara furniture have been awarded the Design from Finland mark, a sign of Finnish design excellence.
We have committed to sustainable practices
From the Finnish Nature
Nature is important to us northern Finns. Our livelihood and leisure have forever been bound to nature. The raw material (Arctic birchwood) for our furniture are sourced from northern forests. That is why we strive to respect nature in everything we do.
The Pisara ("Drop") collection has been named after some of the natural sites in Northern Finland. Soilu, Miilu, Leili and Kitka are all familiar place-names for anyone who has wandered through the northern Finnish wilderness.