Finnish Premium Bathroom Furniture
Pisara Bathroom units
The high quality Pisara bathroom unit is the centrepiece of a bathroom that stands the test of time. Would a practical, compact bespoke vanity unit with a cast marble basin be the best fit for your home? Or perhaps you wish to design an impressive custom fixture with a stone countertop, a vessel basin or a Tapwell metal basin?
50-120 cm | S M L XL
Cast Marble Vanity Units
High quality ready-made units with Pisara vanity cabinets and cast marble basins.
From angular and geometric to soft waves, from petite to large, our cast marble collection has something for every taste. Cast marble basins are highly resistant to moisture, scratches and impact. They are hygienic and easy to clean.
Pisara size S and M models (Soilu, Miilu and Kitka) are the perfect choice for smaller bathrooms. While the models are narrow in depth, the vanity tops maximize the size of the basin and leave plenty of space for your bathroom necessities. The clever design of the vanity cabinet makes it surprisingly spacious inside.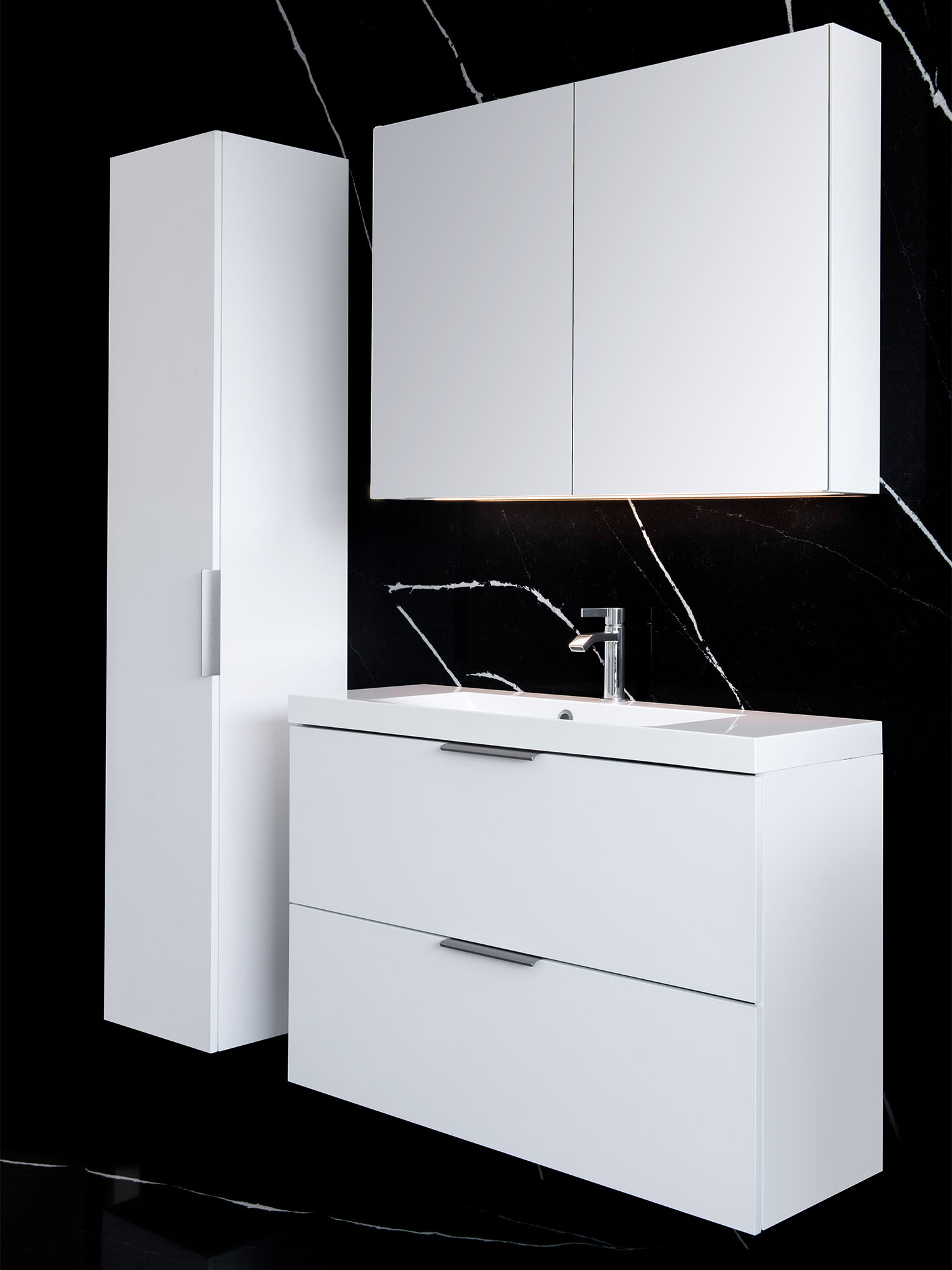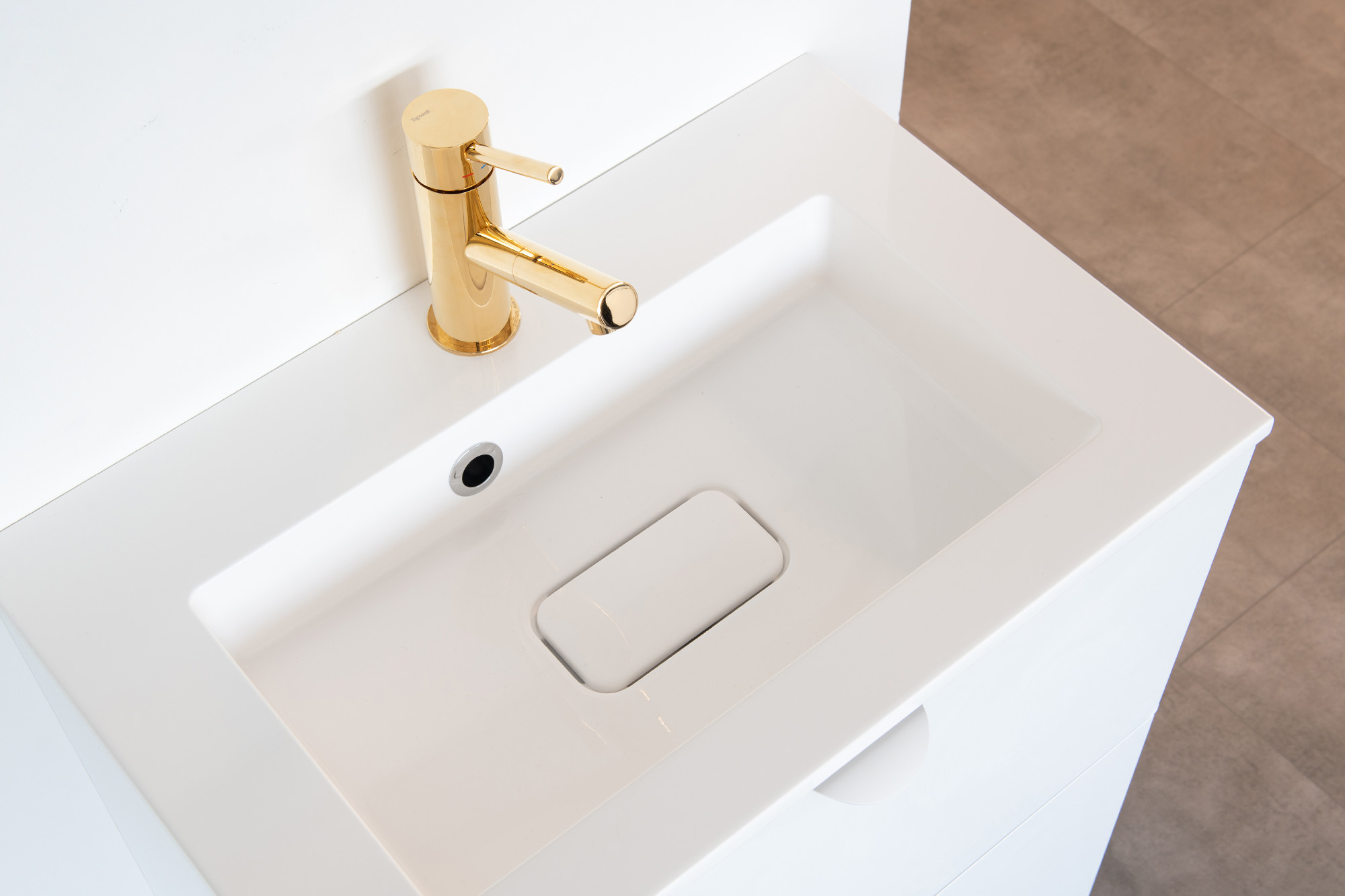 Kitka
50 • 60 • 80 • 90L/R • 120 CM


Simple and modern, Kitka features a geometrically angular design. The 390 mm cabinet depth of Pisara size M and the narrow basin are excellent space savers and make it suitable even for smaller bathrooms. Designed to withstand heavy use and remain as good as new for a long time.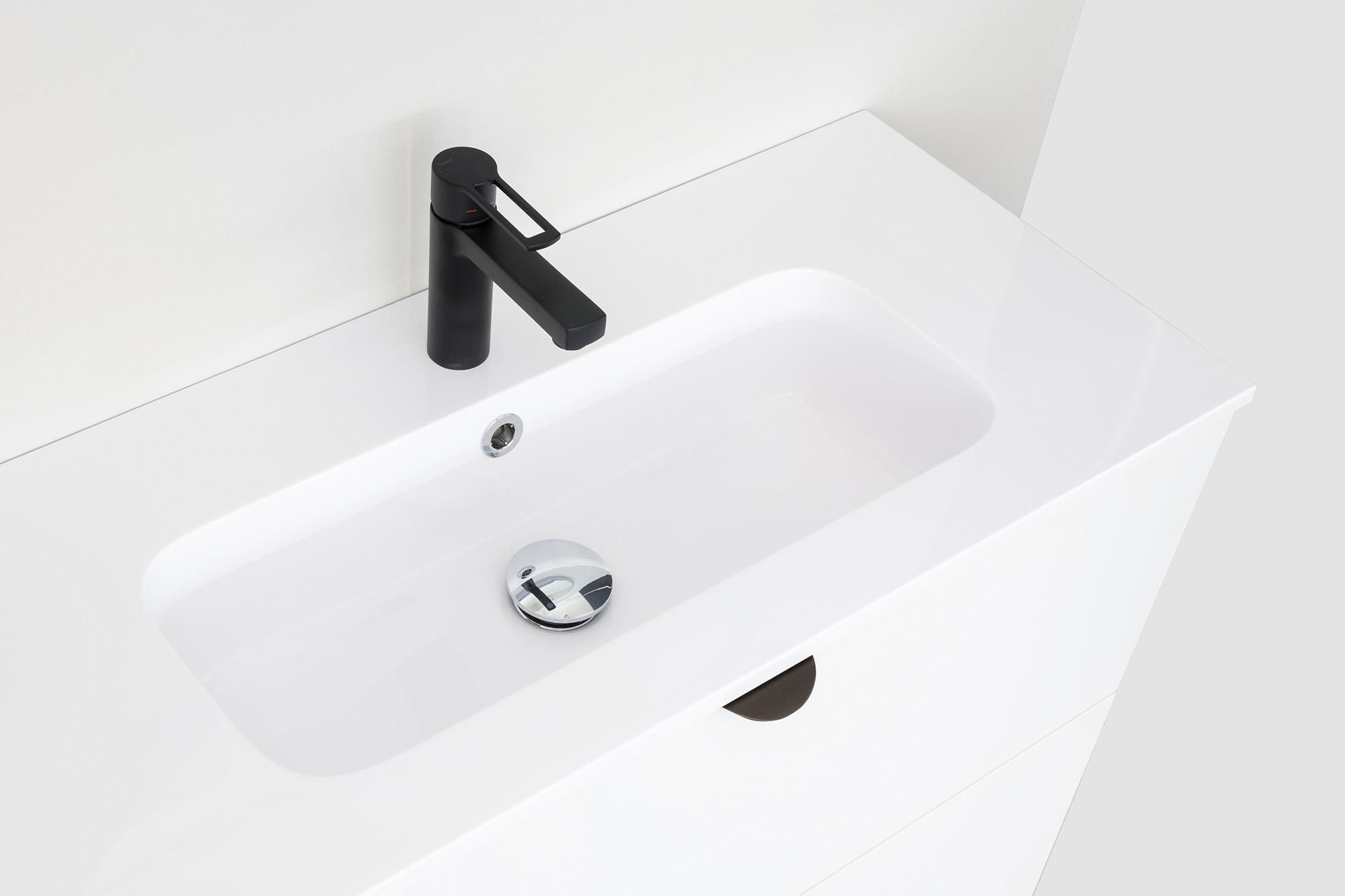 Miilu


As practical as it is beautiful, Miilu is suitable even for a small bathroom, but hides a wealth of storage space. The charming shape of the basin is gently rounded, like a pebble stroked smooth by the sea. Miilu basin is made from recycled materials and natural minerals.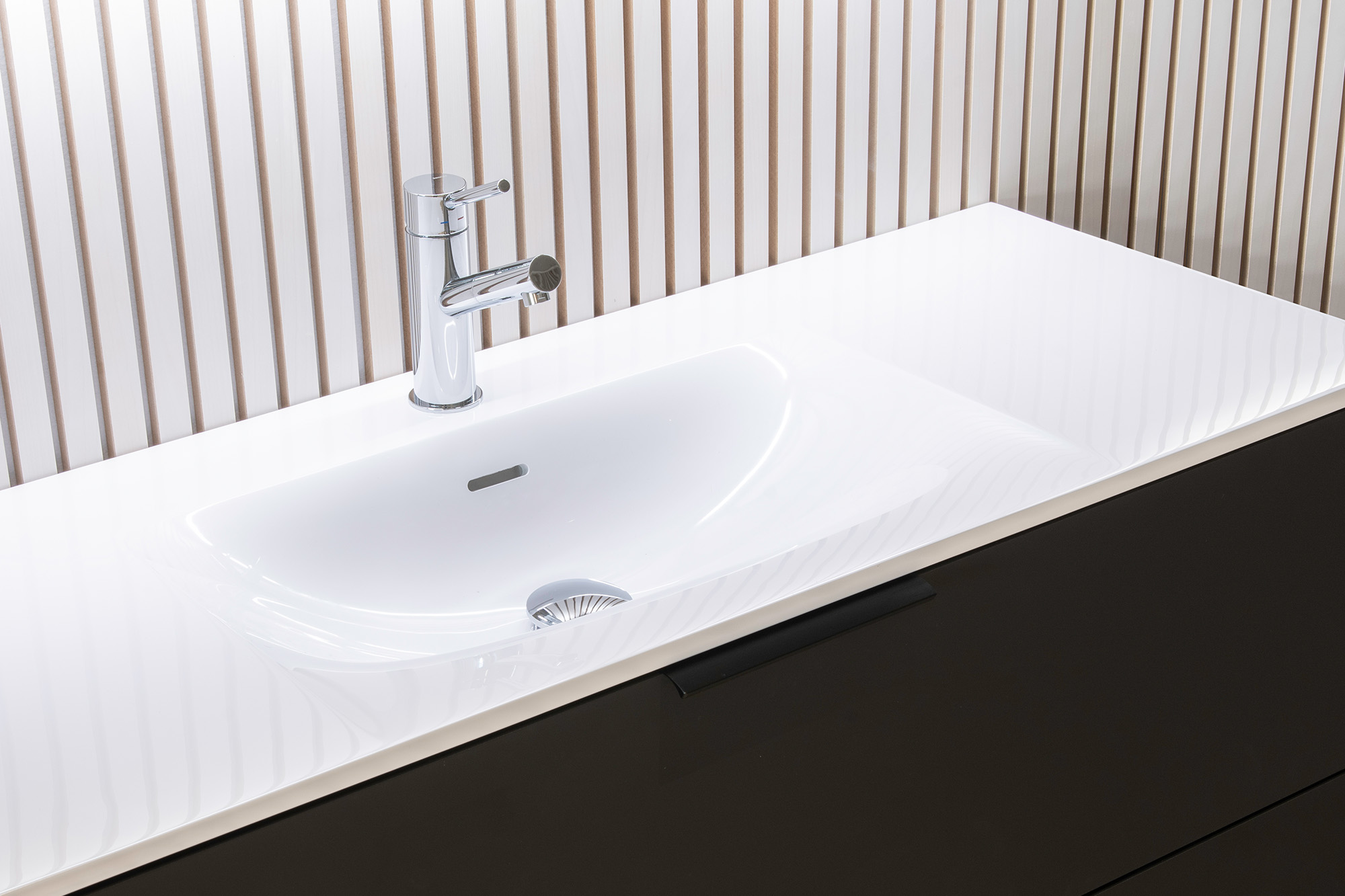 Leili
60 • 80 • 90 • 100 • 120 CM


A true eye-catcher, Leili is the flagship product of our cast marble collection. The sail-like shape of the basin is organically beautiful, but also highly practical. Spacious storage for all your bathroom necessities. Designed for medium-sized to large bathrooms.
Trust your own taste, because nothing you really like is ever out of style.
60-300 cm | S M L XL
Pisara Custom
Stunning high-end bathroom units adapted to your wishes.
Make your individual wishes come true with the Pisara Custom collection. Pisara Custom models provide plenty of options to choose from. Adapt the design to perfectly suit your style and space. Create striking, unique designs by combining different colours, vanity tops, cabinet and basin models and accessories.
Units up to 300 cm wide with four vanity cabinets. Ideal for spacious bathrooms.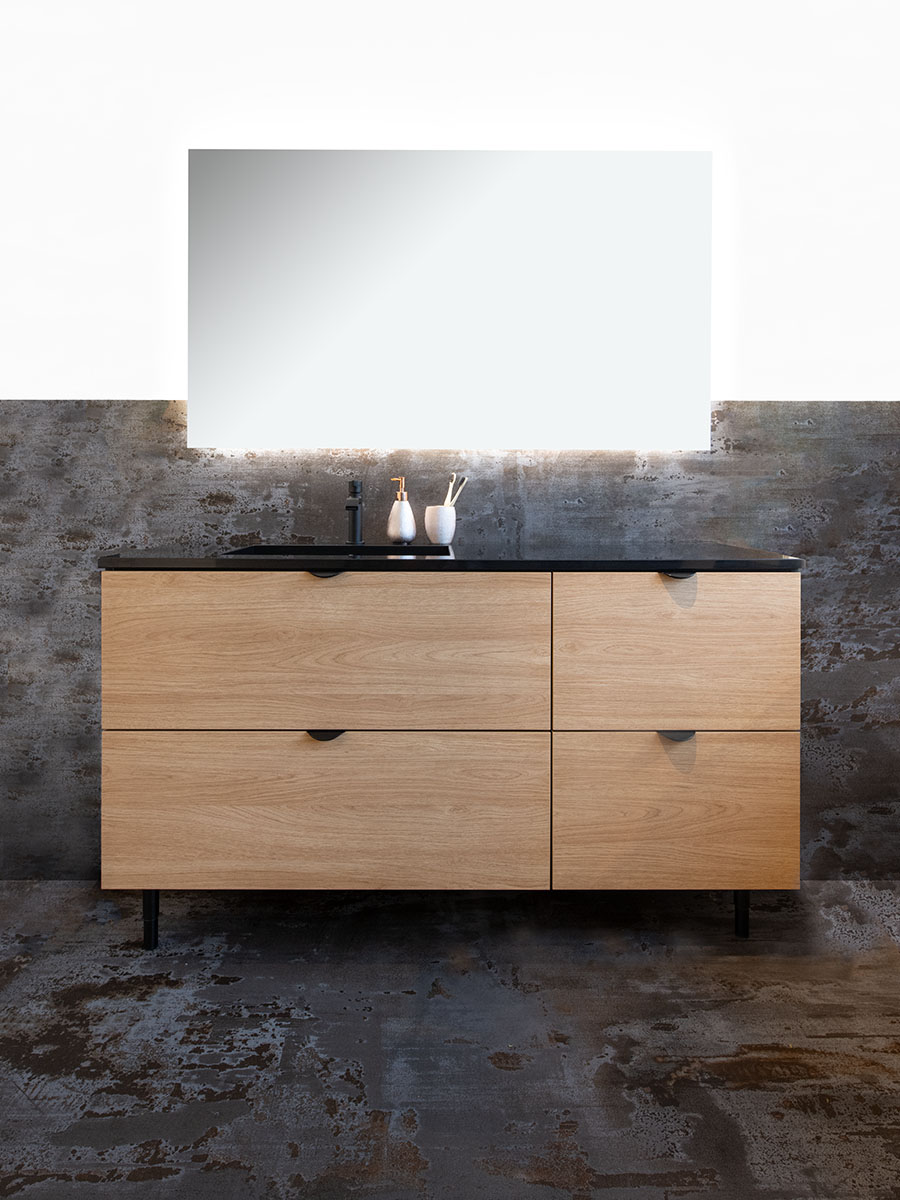 Design Philosophy
Long-lasting, practical beauty
The design philosophy of Pisara can be summed up in the words "long-lasting, practical beauty". Our aesthetic reflects modern, Nordic minimalism that draws its inspiration from nature. We want to make your life easier, which is why our design always puts purpose first. High-quality materials create durable design, but also timelessness – we want your furniture to still look relevant in a decade, or even two.
Storage
Add ample storage space to your bathroom with practical, high-quality Pisara side cabinets and wall-mounted cabinets. Lamiwood material, with a 10-year warranty.
Wall-mounted Cabinet

Wall-mounted cabinet with 1-2 doors. Integrated socket inside. Integrated lights as an optional accessory.
Side Cabinet

175 cm tall side cabinet. 2 depthts to choose. Wall-mounted. Pull-out laundry baskets with slides as an optional accessory.
Mirrors & Mirror Cabinets
Stunning bathroom mirrors and mirror cabinets with indirect lighting.
Bathroom Faucets
Hand-picked Tapwell-faucets for Pisara Vanity units.
Accessories
The final touches to your style. Improve the functionality of your bathroom.
Vanity Cabinet Accessories
Fits all vanity cabinets and basins in the Pisara collection (if not else noted). Sold together with vanity units.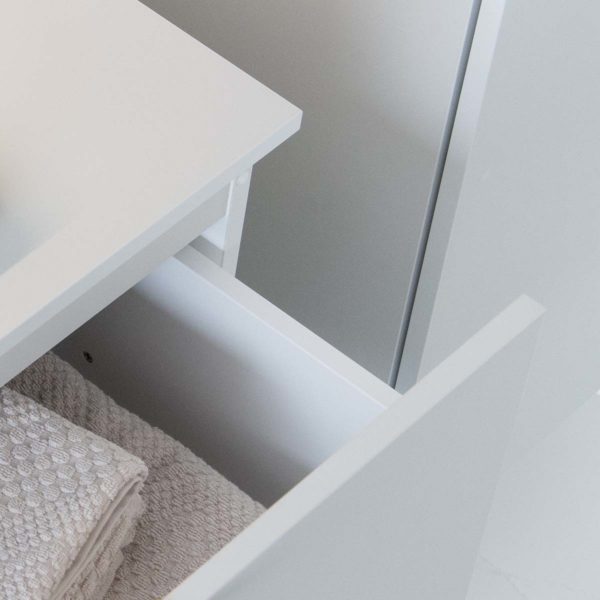 Push-open Latch
The push-open latch is a mechanism that allows you to open and close drawers and doors with one push.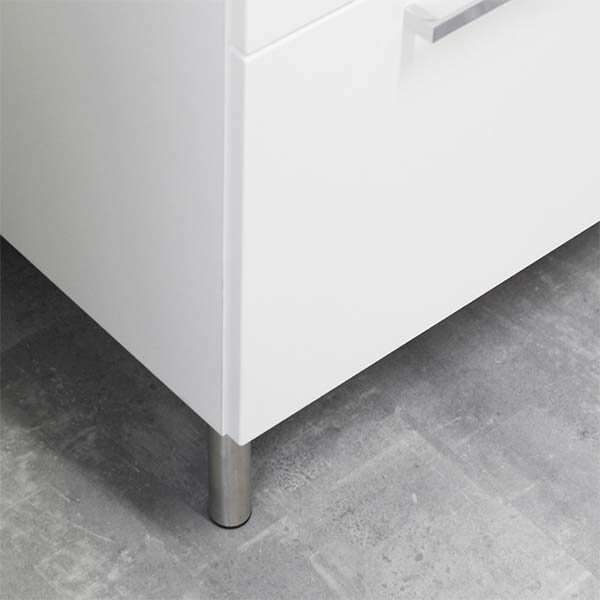 Furniture Legs
Round furniture legs for tall Pisara size L and XL vanity cabinets.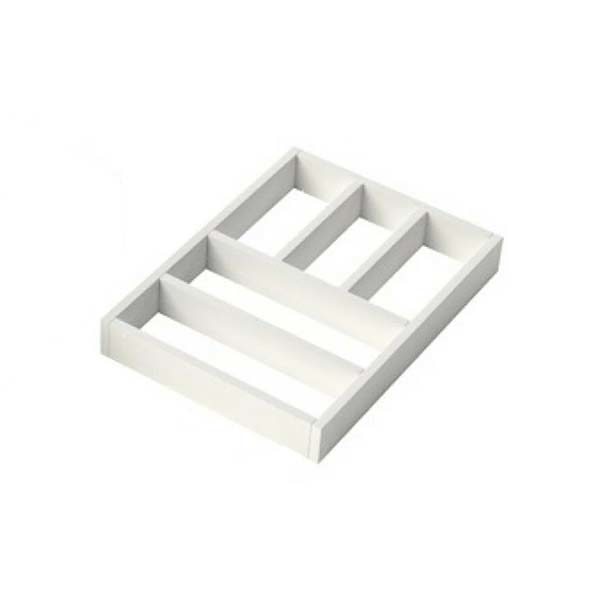 Drawer Organizer
This handy drawer organizer keeps all your small bathroom necessities in order. (Coming soon)